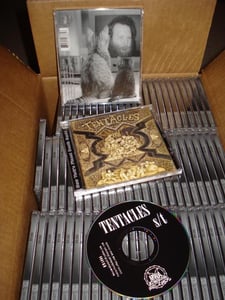 $

8.00 - On Sale
A Pro Disc Pressed at DISCMAKERS, with the representation of MWA records. 1000copies.
!!!TENTACLES!!! presents 17 tracks in Approx 50 minutes of Adirondack Mountain Sushi Deth Grind.
Recorded in June of 2008 @ North Sea Studios. Mixed, Tracked by Brett Portzer(Skinless, Arsis, Recon, Mucopus). postage paid in the U.S.
A media release perhaps too long overdue, but available now.
Comes with poster and lyric sheet, with extra goods if purchased here or from the band members themselves.
support underground death.